Welcome to Ramsgate Tree Surgeons website, we aim to provide a professional and reliable tree surgery service in Kent and the surrounding areas. We specialise in all aspects of tree management from small to large-scale tree felling, stump removal, crowning, and hedge trimming. Our expert arborists are trained and certified to carry out projects of any size.
Our goal is to provide a service to ensure that your trees remain healthy, strong, and safe. When hiring an arborist, it is vital to make sure that they have the experience to take care of your needs correctly. At Ramsgate Tree Surgeons, we offer the complete package. We can deal with anything related to trees, including deadwood removal, cutting back overgrown trees which are near power lines, and also ensuring there are no potentially dangerous branches near roads, buildings, or public areas. Root irrigation is also essential, and we can help ensure that they are also well maintained.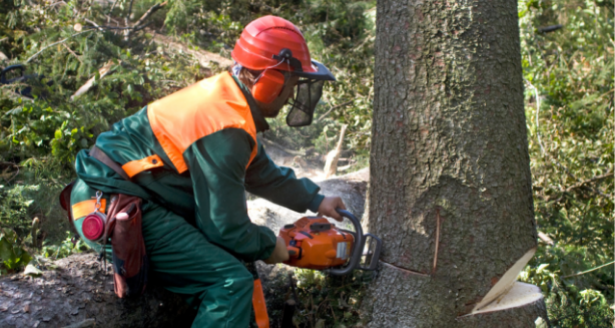 For trees to grow healthy, strong, and not have limited growth, they need space around them. Ensuring that your trees are kept well maintained and checked regularly for any issues will mean that they remain in fine condition and not become a tangled mess, potentially leading to larger issues.
At Ramsgate tree surgeons, one of the most common services that we offer is pruning for both our residential and commercial customers. Pruning helps to redirect growth away from the tree canopy. This has a few advantages. As well as making the tree look aesthetically pleasing; it also means that the weight is reduced, which otherwise could lead to branches snapping and, in severe cases, the tree being uprooted. Pruning certainly helps with maintaining healthy growth too. Pruning is a service that we are highly skilled in, and you can be sure your trees will be left in first class order.
Arborist Ramsgate
Specialist Arborist serving clients in Ramsgate and the surrounding areas of Kent
Our Tree Felling Services
We have been taking care of our clients' tree surgery needs in Kent for many years and our team have the skills and expertise to get the job done on time and to a very high standard.
Tree surgery is a blanket term and covers several services that we offer, including tree removal, tree felling, tree crowning, and stump grinding. All our work is carried out with health and safety being the main priority, so you can rest assured that we will get the job done in the safest way possible. Tree surgery can be dangerous, and ensuring the well-being of our customers and persons in the surrounding areas is paramount to us. We will also always do our utmost to ensure that public access does not become blocked whilst we carry out our work.
Planning is key to all the work we undertake. Often, trees can be located in positions that are difficult to gain access to or even close to buildings or power lines. Whatever the scenario is, we will be well prepared so that the works we are undertaking are carried out with the least disruption and will ensure the longevity of your trees and the safety of you and your property.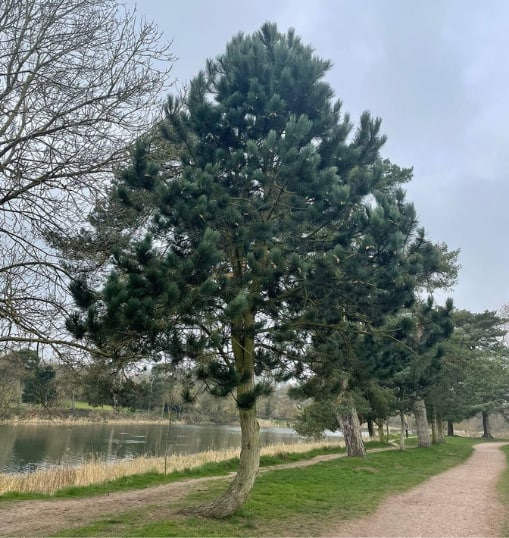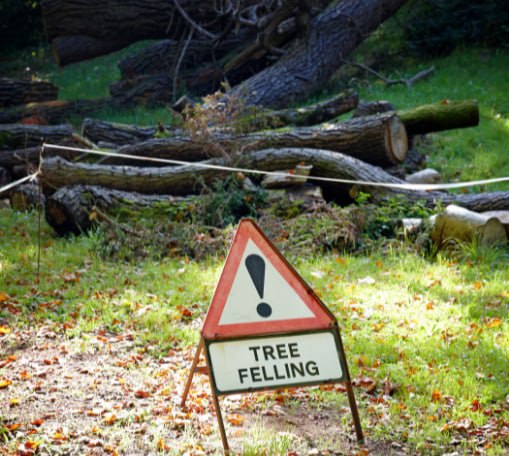 Tree felling is the process of cutting down a tree. Common reasons for doing this include the removal of dead or diseased trees, safety concerns, land development, and removing trees to gain access to a specific area.
As specialists in tree felling we have the skills and expertise to ensure that all necessary tasks are carried out professionally and to ensure the safety of both you and your family.
There are three main methods of tree felling: direct cut, notch cut, and hinge cut.
The direct cut method is the most common and involves cutting the tree straight through at a 45-degree angle.
The notch cut method involves making two cuts, a top-notch and a bottom cut. The top-notch is made first, followed by the bottom cut. This method is used when there is a danger of the tree falling on something, like a house.
The hinge cut method is used to control the direction the tree falls. A cut is made on the side of the tree where you want it to fall. This method is used when there are obstacles near the tree that you don't want it to fall on.
After the tree has been cut, the stump needs to be removed. This can be done with a stump grinder and another service that Ramsgate Tree Surgeons offers.
We can provide you with the best tree-felling service in Ramsgate. Our tree surgeons are highly trained and experienced. We have the necessary equipment to fell any tree, no matter what size. Contact us today for a competitive free quote and to discuss your project.
A Crown Reduction is done to reduce the volume and branch weight of the tree top. It can be useful when improving tree health and appearance, or reducing wind resistance to prevent tree damage. It also opens up the surrounding views, and allows for more sunlight to potentially enter a space such as your garden.
Having the correct tools and experience is necessary for correctly reducing the size of a tree's crown. Here at Ramsgate Tree Surgeons, we have both of these attributes to ensure that any crown reduction performed on your trees will be done correctly, safely, and successfully. We will also consider the tree's location and purpose. For example, a tree that is close to a house or power line will require a different approach than a tree in an open area.
Crown reduction is a complex pruning technique that experienced tree surgeons should only carry out. Ramsgate Tree Surgeons have the knowledge and experience to carry out crown reduction safely and effectively. Contact us anytime to find out how we can help with tree pruning services.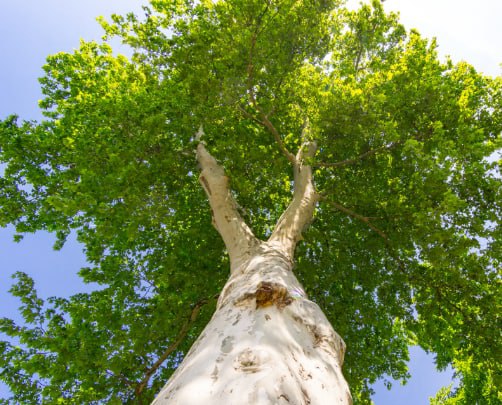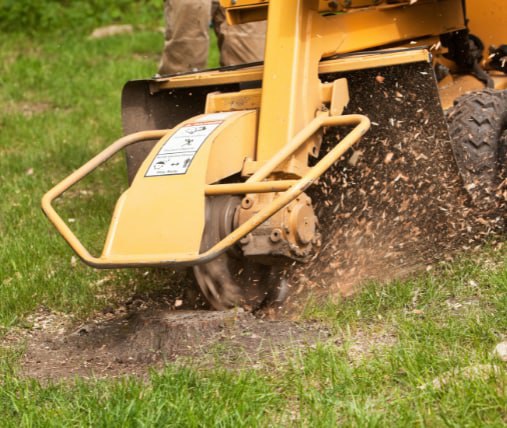 When a tree is cut down, the stump left behind can also be removed by grinding.
At Ramsgate Tree Surgeons we have a range of stump grinders that can quickly and easily remove any tree stump or roots remaining in your garden. Our grinding process works by using a high-powered spinning blade to chip away at the stump until it is gone, leaving your property looking neat and tidy with no unsightly stumps.
Stump grinding is a cost-effective way to remove tree stumps, and it is also much less disruptive than other removal methods. It can be completed relatively quickly, and there is no need to dig up the stump or use chemicals. This makes grinding an excellent option for anyone who wants to remove a stump quickly.
Grinding is also environmentally friendly, as it grinds the stump into wood chips that can be used as mulch or compost.
If you have a tree stump that needs removal, don't hesitate to contact Ramsgate Tree Surgeons today, and we will be happy to help.
At Ramsgate Tree Surgeons we are dedicated to providing high-quality hedge cutting services for residential and commercial customers across Ramsgate and the surrounding areas of Kent. Our years of experience and adopted methods mean that you will be provided with safe and tidy results.
Hedge cutting is a vital part of maintenance and helps to keep hedges healthy and looking good. It can also allow us to shape a hedge to your desired specifications. We use the latest cutting equipment to ensure a clean and precise cut every time.
Whether you need hedge trimming, shaping, or reduction, we can help.
We can also offer advice on the best time of year to carry out cutting, depending on the type of hedge you have.
To find out more about our hedge cutting services or book a free quotation, don't hesitate to get in touch with us today.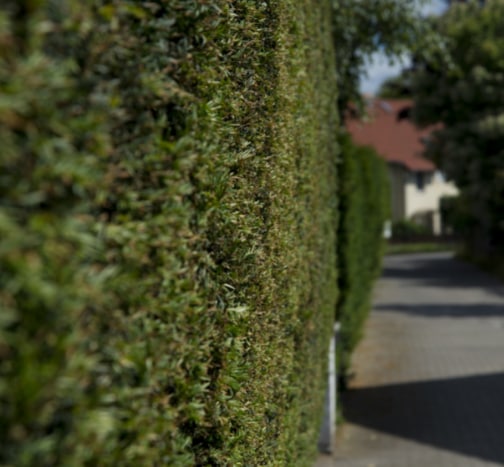 Available 'round the Clock
Need emergency Tree surgery? Call us anytime. We will always do our utmost to take care of your concerns, quickly and efficiently. From a fallen tree to hedge trimming we're here to help!
Satisfaction Guaranteed
You can rest assured that we won't leave your job until you are 100% happy. No matter how small your concern is, we will deal with it. Customer service is our main priority.
Free Consultations
We carry our free surveys for the works which you require. Call us today to arrange a site visit, and let us offer our professional advice, and make sure that your tree surgery needs are taken care of.
Tree Surgery | Tree Felling | Crown Reduction | Stump Grinding | Hedge Cutting. We do it all!
Tree Surgeons Ramsgate FAQ's
Can tree surgery harm the environment?
Tree surgery can have a negative impact on the environment if it is not carried out properly. This is why it is so important to choose a tree surgeon who is experienced and qualified. tree surgery should only be carried out by someone who is fully insured, and who has the necessary equipment and training.
What are the benefits of tree surgery?
Tree surgery can provide many benefits, both for humans and the environment. It can help improve the appearance of your property, increase its value, and make it safer and more enjoyable to live in. Tree surgery can also help to improve the health of trees, and to protect them from diseases and pests.
What are the costs of tree surgery?
The cost of tree surgery will vary depending on the type of work that is required, the size of the tree, and the location. In general, tree surgery is not a cheap service, but it is often worth the investment.
What are the risks of tree surgery?
Tree surgery is a potentially dangerous activity, and there are always risks involved. These risks can be minimized by choosing a qualified and experienced tree surgeon, and by following all safety precautions.
Can tree surgery damage my property?
If tree surgery is not carried out properly, it can damage your property. This is why it is so important to choose a qualified and experienced tree surgeon. tree surgery should only be carried out by someone who is fully insured, and who has the necessary equipment and training.
What does a tree surgeon do?
A tree surgeon is a person who is trained and equipped to perform tree surgery. This may include tree felling, tree pruning, tree removal, stump grinding, and other tree-related services.
I've had issues with an oak tree for some time, and have had various tree surgeons assess it, but most were either unsure how to tackle its removal or their prices were exceptionally high. After speaking to Kanye, he promptly arranged a site visit, and worked out a plan of action on how to remove it. I would totally recommend him to anyone looking for a professional arborist.
Kanye has been attending to my hedges and tree felling needs for some time now.
He is reliable, trustworthy, and takes great pride in everything he does. His knowledge is also vast.
I can honestly say it is a pleasure to have him working for me. 10/10 from me!!
By now, you will be able to see that we are a team of experienced tree surgeons who can carry out all types of tree surgery, from felling and stump removal to tree pruning and crowning. If you have a tree that requires some TLC, whether in your garden or on your commercial premises, please don't hesitate to contact us today.
At Ramsgate Tree Surgeons, we strongly believe in keeping things as simple as possible, and our objectives are always to offer:
Honest Advice.
Competitive Pricing.
Quality workmanship.
A service that you will remember and recommend to your friends & family.
We are very passionate about the work we carry out and take great pride in providing a professional, safe and efficient service to all of our customers. It's working to these simple objectives that has allowed us to build up a good clientele base over the years.
If you also require any advice on the maintenance or management of trees, do get in touch anytime, and we will be happy to help.
We also work with various trusted contractors, and some of our valued partners are Ramsgate Roofing and Sevenoaks Roofing.
We cover all of Ramsgate and the surrounding areas of Kent. If you found our site by searching for 'tree surgery near me' or 'tree felling near me' then we almost certainly will cover your area too.
Whatever your requirements are we will be happy to help. Call us anytime to discuss how we can help.
Need a tree surgeon in Hastings? Check out : Tree Surgeon Hastings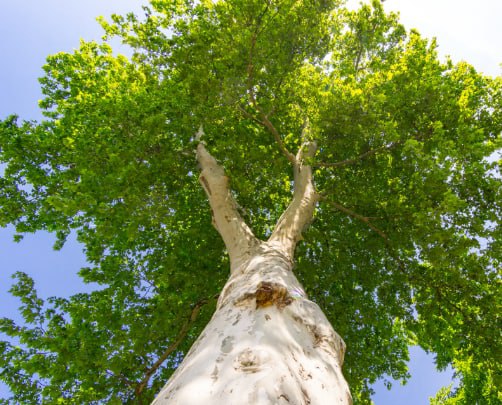 Introduction: Pruning fruit trees is a vital orchard management aspect, impacting tree health and fruit production. One of the fundamental decisions orchard owners face is choosing between two primary pruning methods: Open Center and Central Leader. In this blog post,...